CUSTOMER SERVICE FROM 1800-FLOWERS
****
THIS AND THAT
****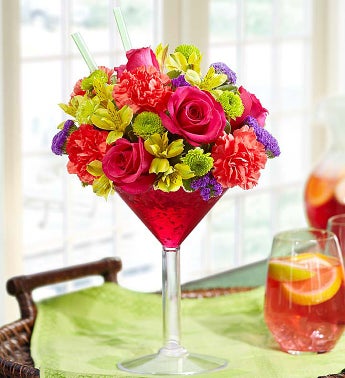 Petra Brehl's Sangria Bouquet From 1-800-Flowers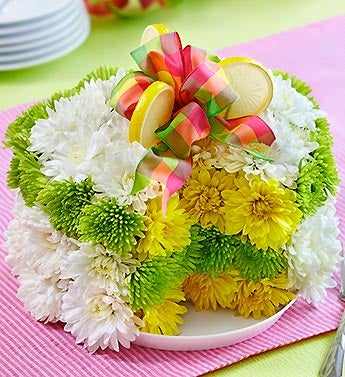 Petra Brehl's Birthday Cake
After cleaning house the past two years on bad companies, it is great to find one that really goes the extra mile. For some reason or another, it's a long story, 1-800-flowers was unable to deliver flowers to my good friend Dune Point owner Petra Brehl on Fire Island for her birthday this weekend. I was really upset, it seemed like a easy thing to expect in life. You have a product to sell, I order it and pay for it and you send it. But something went wrong for the second year in a row and I was just upset. So it was a great and welcome surprise when I got a call from 1-800-Flowers VIP Specialist Traci Borra. She was very concerned with my order being messed up and even know I wanted to cancel it, she insisted on making everything right.
Traci went the extra mile in customer service, she really did. She was pleasant and wanted to solve the problem. Traci listened to everything I had to say and understood. This is what the other companies are missing these days. Customer service reps that listen and do the right thing.
Traci was in Florida. It was so refreshing to know I was talking to someone in America. Someone that was not only a worker in America but a consumer. I just wanted to walk away and never use 1-800-Flowers again, but because of Traci's great customer service, I will use them again and recommend them to my friends and I guess here to my millions of readers. If every company hired more people like Traci Borra, and more important give them the power to fix issues with customers, Americans would not be so dis grunted with these huge corporations.
The end result is Traci made sure the flowers got there today, with some extras thrown in and Petra was thrilled. So 1-800-Flowers gets the thumbs up for the week.
Speaking of Petra Brehl and Dune Point Fire Island, we hope our readers will take advantage of the Times Square Gossip discount of 15% for September and October. Off season on Fire Island is so beautiful. The clubs and restaurants are still hopping and there is such magic in the air this time of year. Before you know it, summer will be over and September and October are the last months to get any kind of warm vacation.
As many of my readers know, we love Dune Point and the new renovated rooms are to die for. Every room has a complete kitchen with everything you may need and Dune Point is located right on the ocean. You can check out their website and if you book a room, just type in "

TIMESSQUARE

" at checkout to receive your off-season discount. You can also call 631-597-6261 and tell Petra you want your Times Square Gossip discount.
This offer can be revoked at any time.